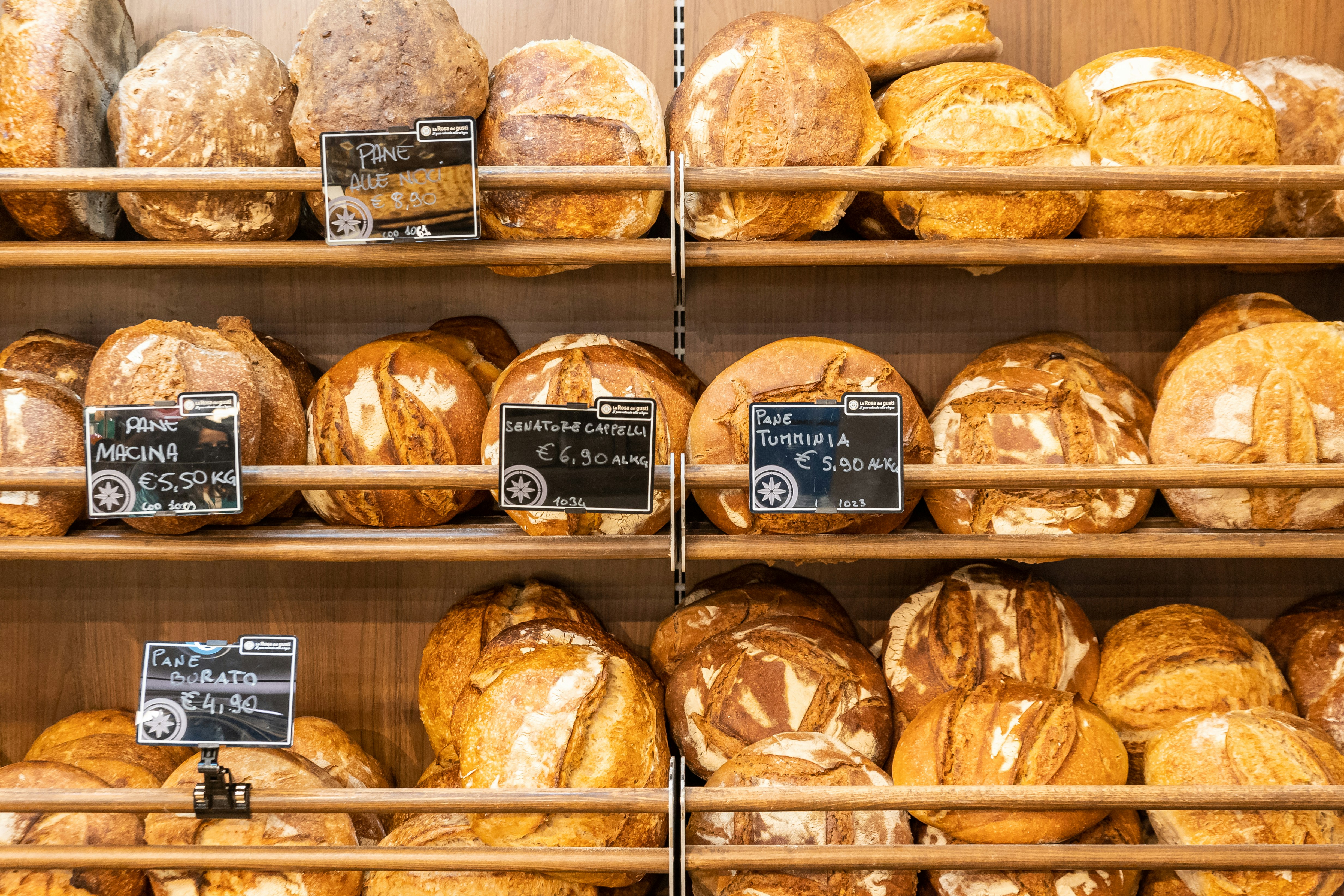 ← Back to news
La Rosa dei gusti bakery
La Rosa dei gusti bakery has opened in Cagliari and Sassari, in the new TUTTIGIORNI supermarkets.
Born from the passion for delectable food and the pleasure of creating distinctive, unique experiences, the lab is a place where you can find happiness with the fragrance and taste of good bread the way it was back in the days: a natural bread freshly made three times a day in a a wood-fired oven before customers' eyes.
La Rosa dei Gusti bread is made by the loveful hands of master bakers, exclusively with selected ingredients, to give a product that is:
• tasty and fragrant
• authentic and healthy
• light and digestible
The use of natural stone-ground flours makes it possible to bake a light, less caloric bread that contributes efficiently to the functioning of the body. The three-stage dough making process starts with the hydration of organic, ancient and pure grain flours, continues with the union of bacteria and sourdough and ends with the patient maturation and fermentation, which ensure the whole thing to grow in volume spontaneously.
Finally, baking in a wood-fired oven offers the unmistakable crispness of the crust and softness of the crumb. With bread from La Rosa dei gusti bakery, you have the pleasure of not giving up bread thanks to light recipes that combine lots of protein and few saturated fats, for a bread that is always fresh and fragrant and remains good for up to five days after baking, retaining not only its softness but also its characteristic aroma and its unique lightness and digestibility.