Croissants with Sugar Grains
Croissants with Sugar Grains
You used to only find them in cafés and patisseries. Now this "homemade" version of the time-honoured Italian recipe turns breakfast into the very best start to the day. And it turns office or school snacktimes into a moment of private, joyful delight. 75 fragrant grams each.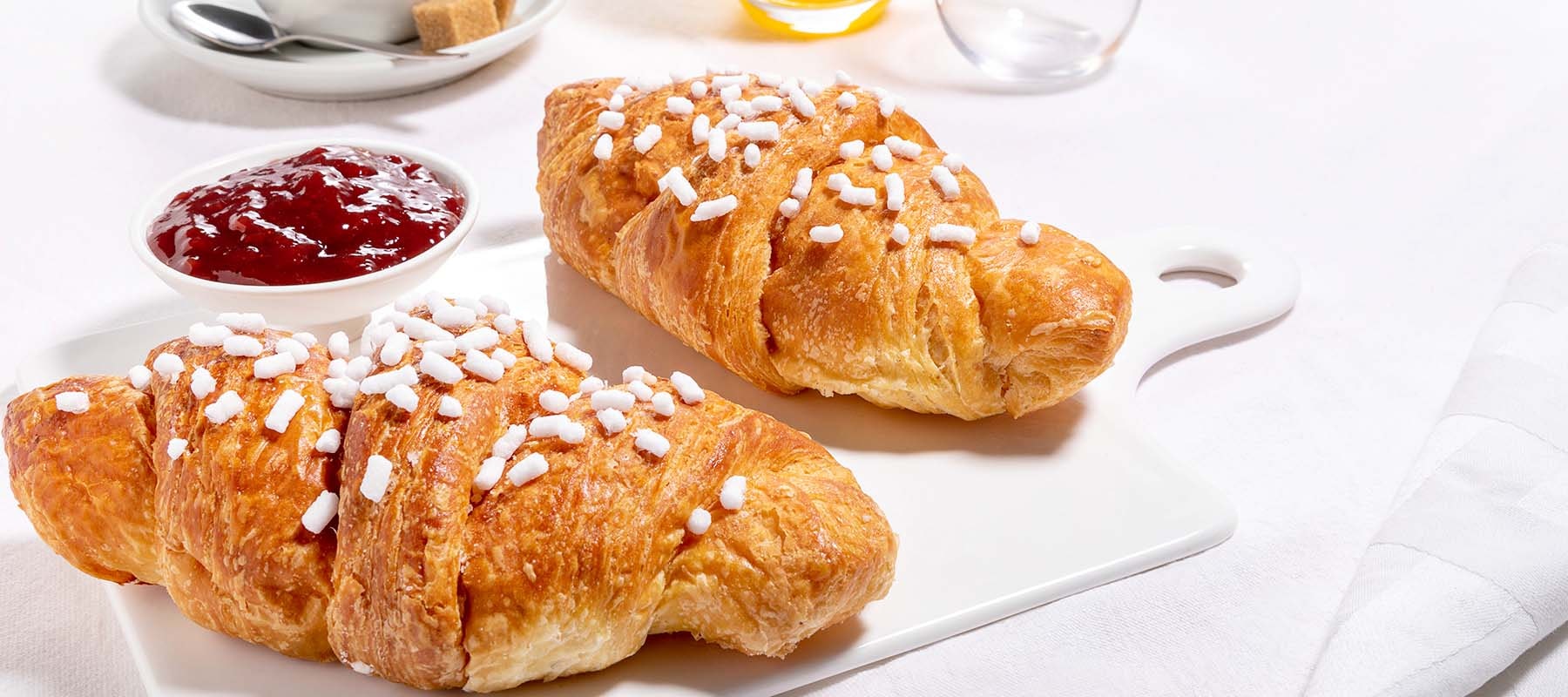 The best ingredients
This delicious item contains three ingredients: sourdough, patiently left to rise for 60 hours, to give it a natural flavour. High quality churned butter, from Italian cream, giving a fresh, mild flavour. And eggs from free-range hens. The resulting pastry can be filled with whatever you wish.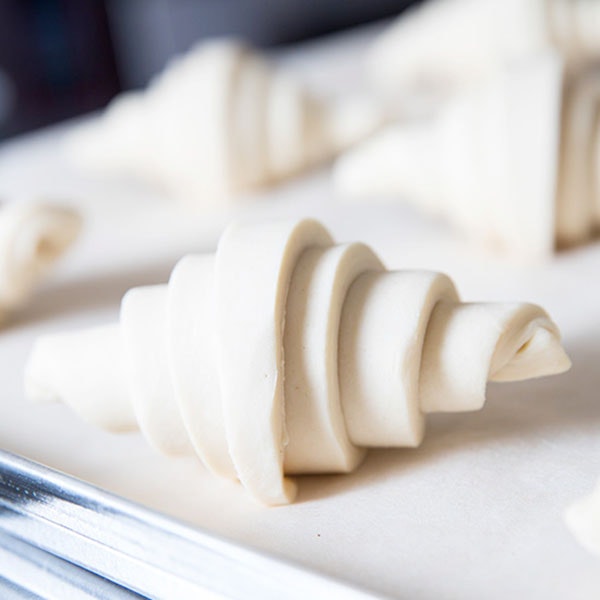 The origins of flavour
Called croissant in France and brioche in Northern Italy, in Central and Southern Italy it's called a cornetto. It's a traditional patisserie speciality, more flavoursome than the kipferl it's evolved from, and it has a crescent moon shape...or two little horns.
Meticulous production processes
The starter used to make these croissants takes its time to get going (and the pastry chefs need to be very patient)! It takes sixty hours to rise. And the result is a light, honeycombed dough. Which is what makes them as delicious as butter that melts in the mouth. And their wonderful flavour is also down to the eggs from free-range hens.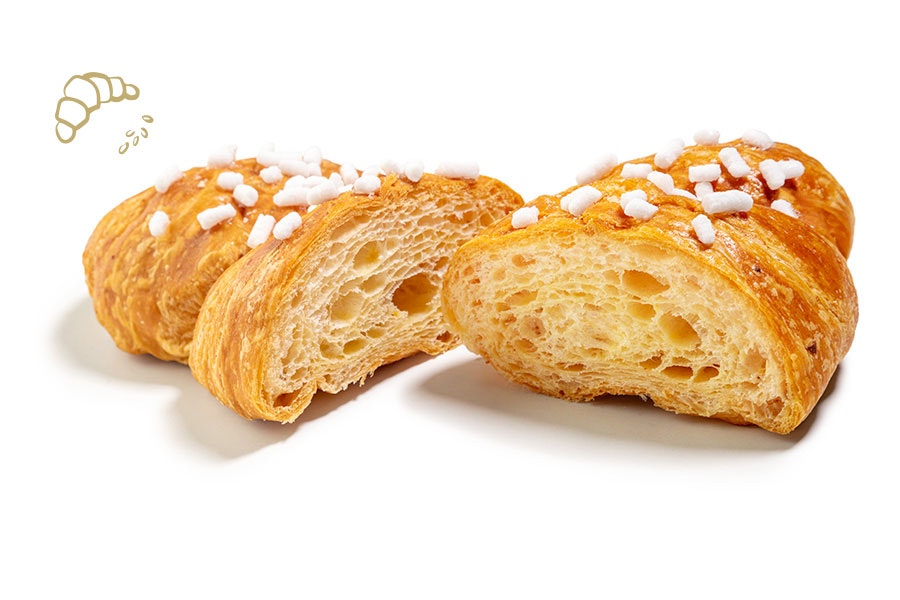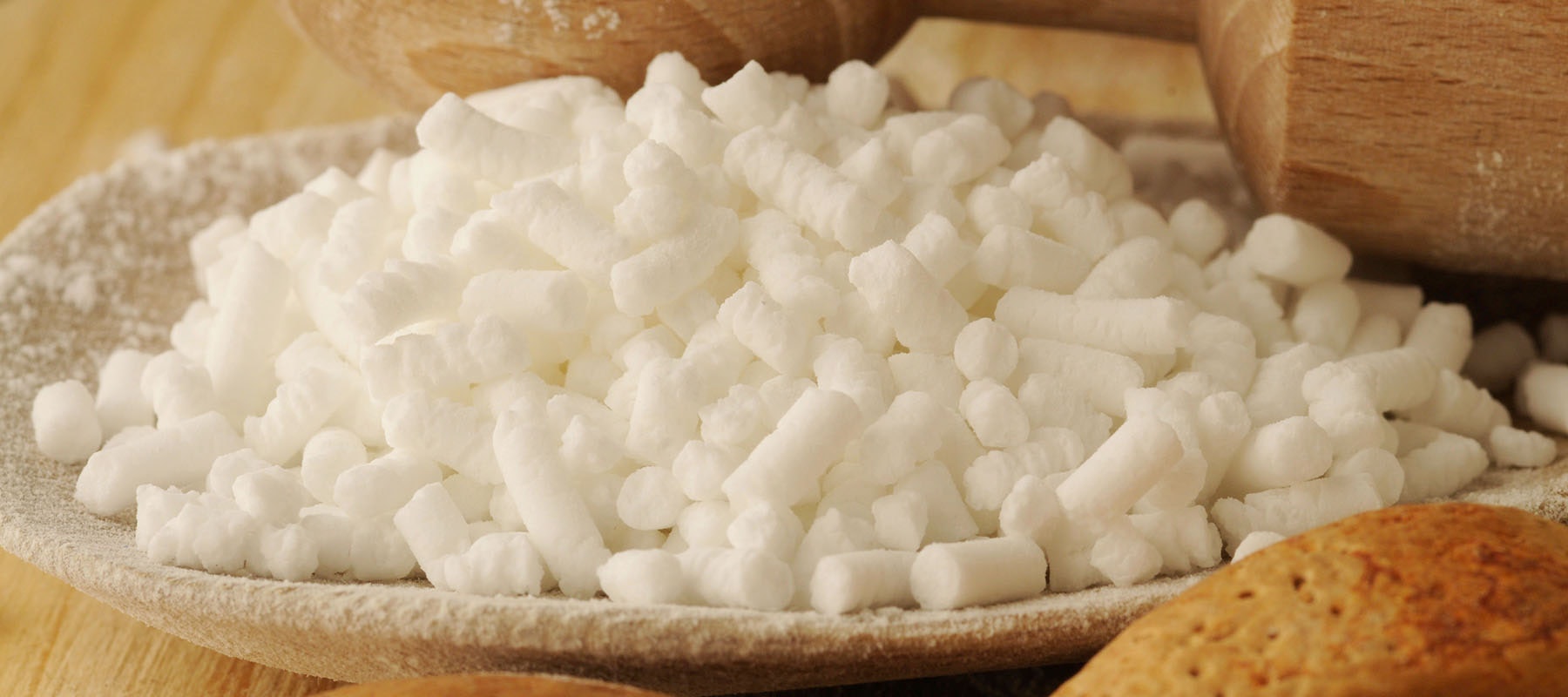 Flavour watchers
Traditionally croissants are made either with sugar grains on top or without. Some prefer their sweetness above, others inside: they can be filled with jam, crème patissière, pistachio or hazelnut. And some like them plain.
Product
Croissants with sugar grains 275 g (5x55 g)
Ingredients
WHEAT flour, butter (MILK), sourdough (WHEAT flour, water) 11%, water, barn EGGS, sugar, invert sugar, sugar grains coating 4%, sunflower seed oil, emulsifier: mono- and diglycerides of fatty acids, EGG yolk, MILK, fructose, candied orange zest (orange zest, sugar, glucose-fructose syrup, lemon juice), cocoa butter, honey, malted WHEAT flour, salt, flavourings, natural flavourings. May contain SOYBEANS, NUTS, SESAME SEEDS, MUSTARD.
Nutrition Declaration
Average nutritional values per 100g of product
Average nutritional values
per 100 g
Energy
1766 kJ / 423 Kcal
Fat
26 g
of which saturates
17 g
Carbohydrate
40 g
of which sugars
16 g
Fibre
-
Protein
6,7 g
Salt
0,46 g
Kitchen pairings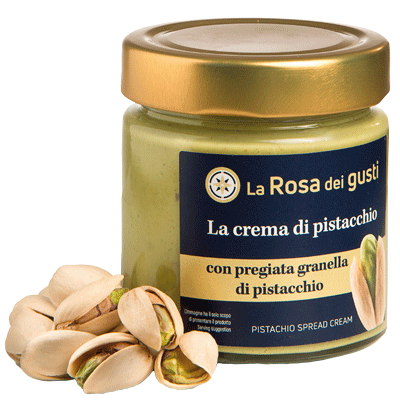 Pistachio Spread Cream
This perfect sweet spread contains the precious ingredient of pistachio from Bronte.
Discover
The philosophy of flavour architects
A croissant has to be as good as one from a patisserie, otherwise there's no point.
To enjoy it best
When stored away from sources of heat and direct sunlight, you can enjoy all their softness to the full.