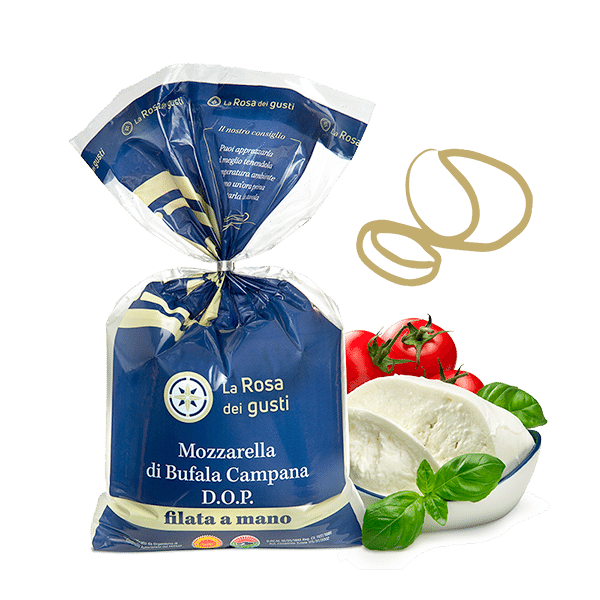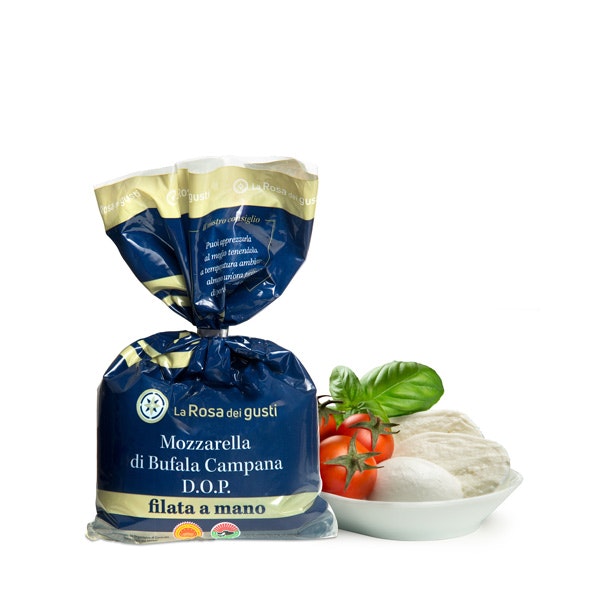 Buffalo Mozzarella bag
This is the age-old mozzarella that monks in Campania used to make from milk from buffalo allowed to graze freely under the moon, to make it even more flavoursome. Stretched by hand, there's something magical about its unmistakable flavour, whether you enjoy it as it is, or use it to make truly special first or main course dishes.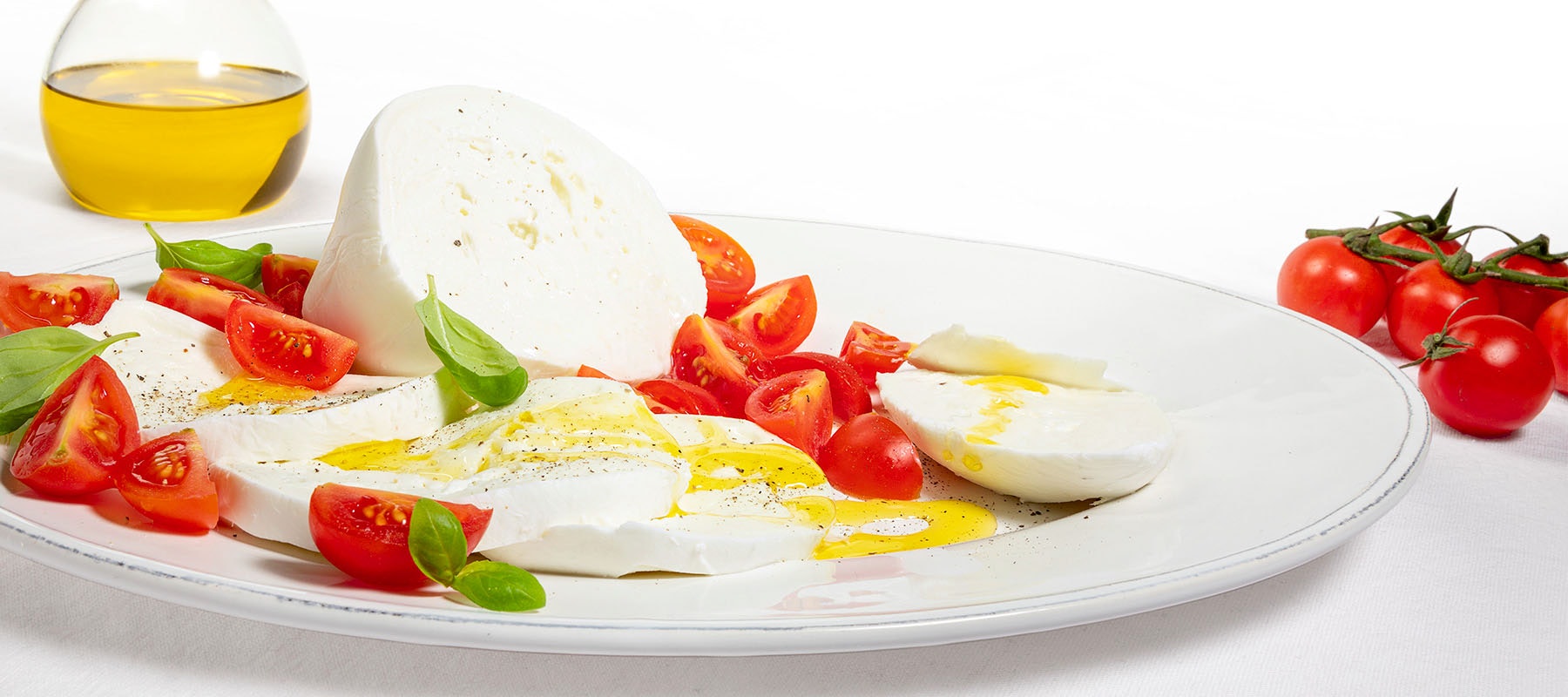 The best ingredients
Only "Italian Mediterranean buffalo" milk with Protected Denomination of Origin (from a very specific area), salt and rennet. The fewer the ingredients there are in a product, the tastier it is. And this mozzarella really needs nothing else, apart from the time-honoured tradition that goes into making it.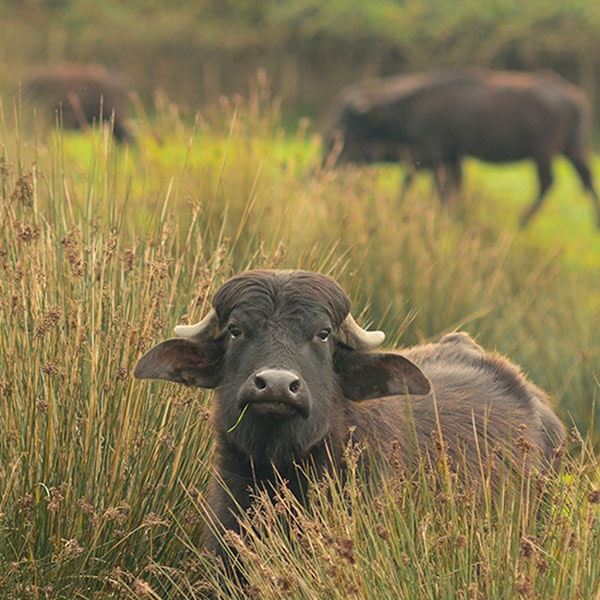 The origins of flavour
Since the times of Magna Graecia, the ideal habitat of this primitive buffalo breed has been the marshlands of southern Italy. The buffaloes were domesticated for their incredibly delicious protein, fat and calcium-rich milk.
Meticulous production processes
In the Middle Ages, in the Abbey of San Lorenzo near Aversa, the cheese known as "mozza" was made: the half-kilo cheese was called "aversana". To this day the curd rests for a few hours in the whey, then, after being separated into large pieces and placed in containers, it is stretched by hand and finally "mozzata" - "cut off" - leaving the classic curl that makes it unique.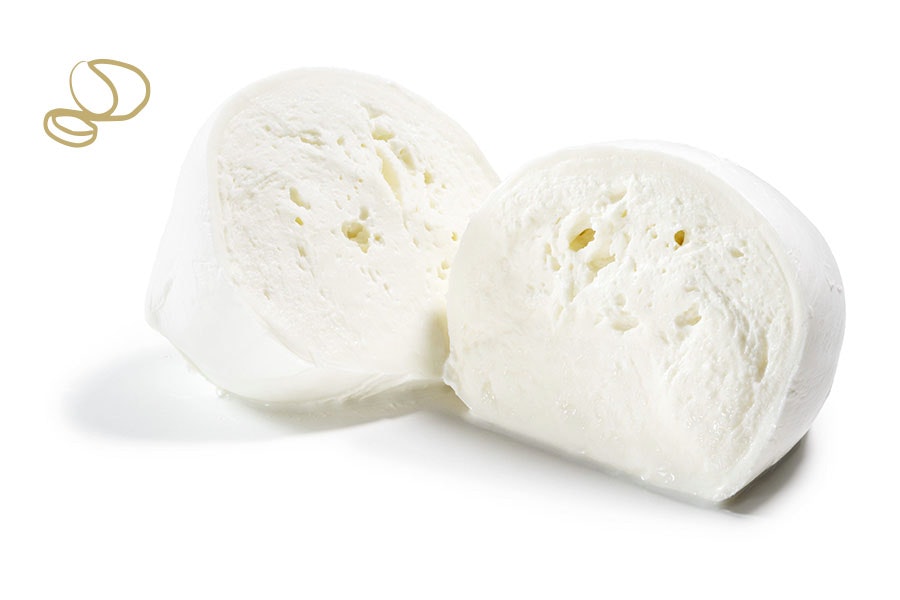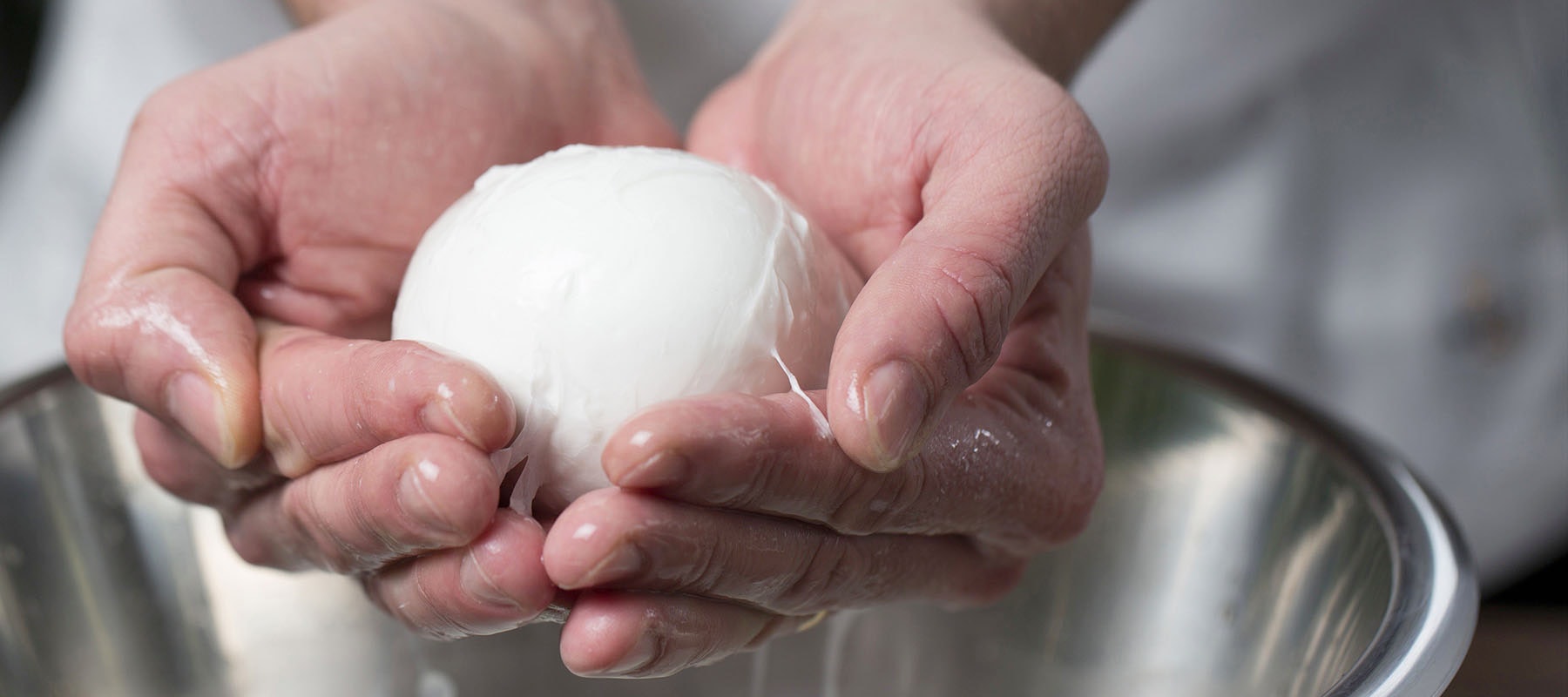 Flavour watchers
The round shape and pearl white colour recall a full moon or ample udder. The cheese releases small amounts of probiotic-infused whey. The flavour is mild, fresh and enveloping, with a slightly acidic undertone.
Ingredients
Buffalo MILK, salt, rennet.
Nutrition Declaration
Average nutritional values per 100g of drained product
Average nutritional values
per 100 g
Energy
1140 kJ / 275 Kcal
Fat
23 g
of which saturates
14 g
Carbohydrate
-
of which sugars
-
Protein
17 g
Salt
0,8 g
Kitchen pairings
The philosophy of flavour architects
The sooner you eat it, the better. After all, who can resist this delicacy's inimitable flavour?
To enjoy it best
Take it out of the fridge an hour before serving, or leave it in warm water (35°C/40°C) for 10 minutes to enjoy all its fragrant flavour at its best.