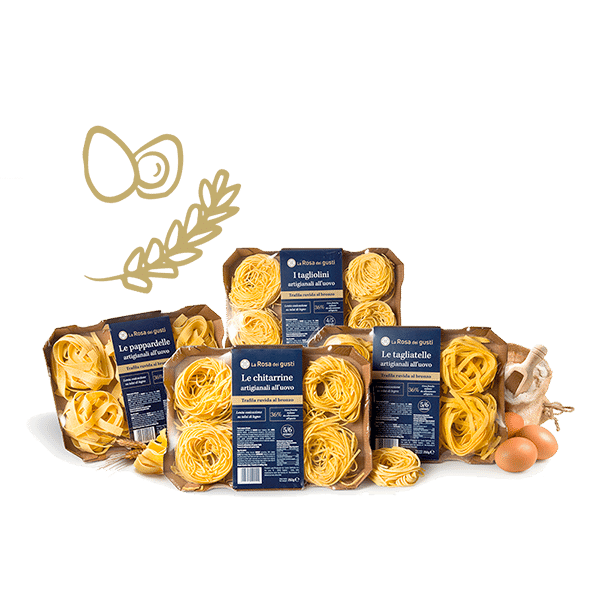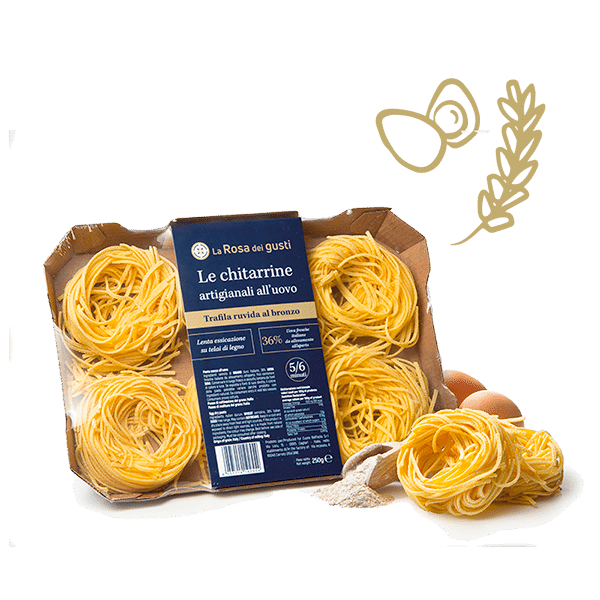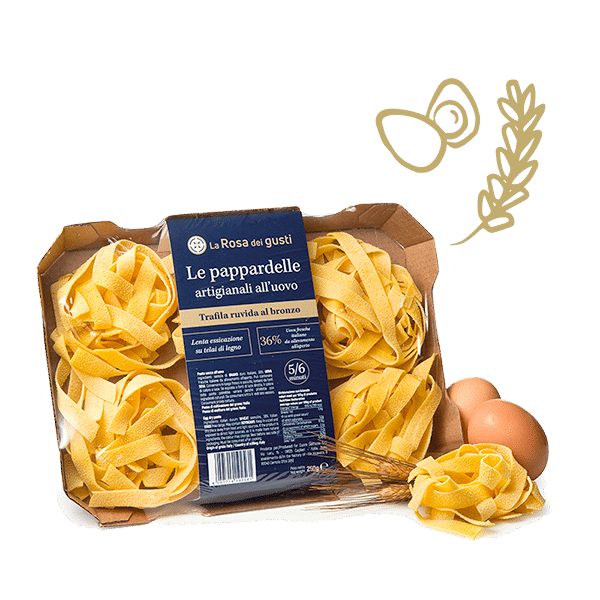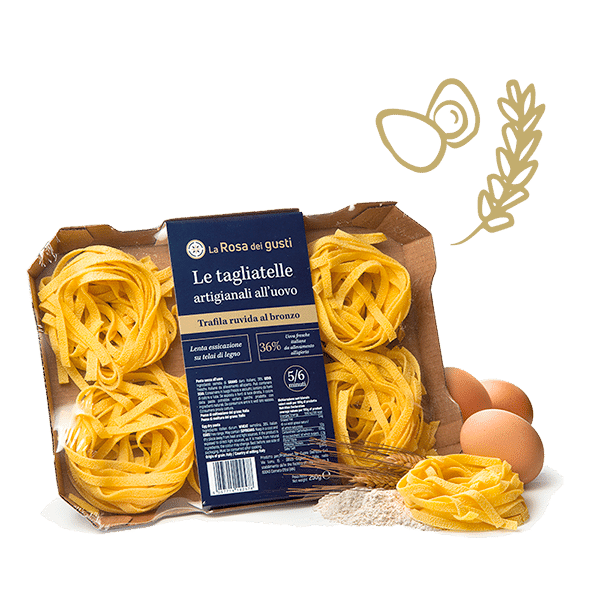 Artisanal egg dry pasta
The ingredient that every one of our artisanal egg pastas has in common is quality. Quality isn't just a word, here it's an actual fact: 36% egg, from free-range hens; artisanal craftsmanship thanks to the special production methods, and finally only Italian durum wheat.
The best ingredients
Only ingredients that traditional egg pasta calls for: eggs and durum wheat semolina. No preservatives and no additives. The eggs come from hens only raised outdoors, in surroundings that respect their welfare, and no colourings are used in their feed. The Italian semolina doesn't have to travel far to be mixed with the eggs.
The origins of flavour
The Marche region specialises in making pasta with its skilled artisanal pastamakers and select output.
Meticulous production processes
The production method involves rough bronze cutting, to keep the pasta rough and porous so that it holds sauces and condiments better. It's then dried slowly for up to 20 hours on wooden racks, allowing the pasta to naturally release its moisture. The result is that it keeps its organoleptic and nutritional properties intact.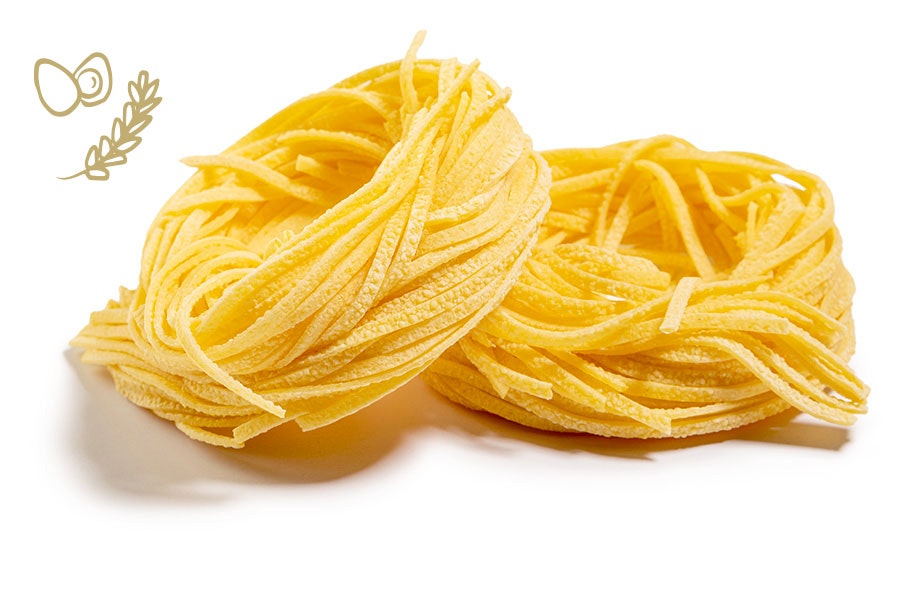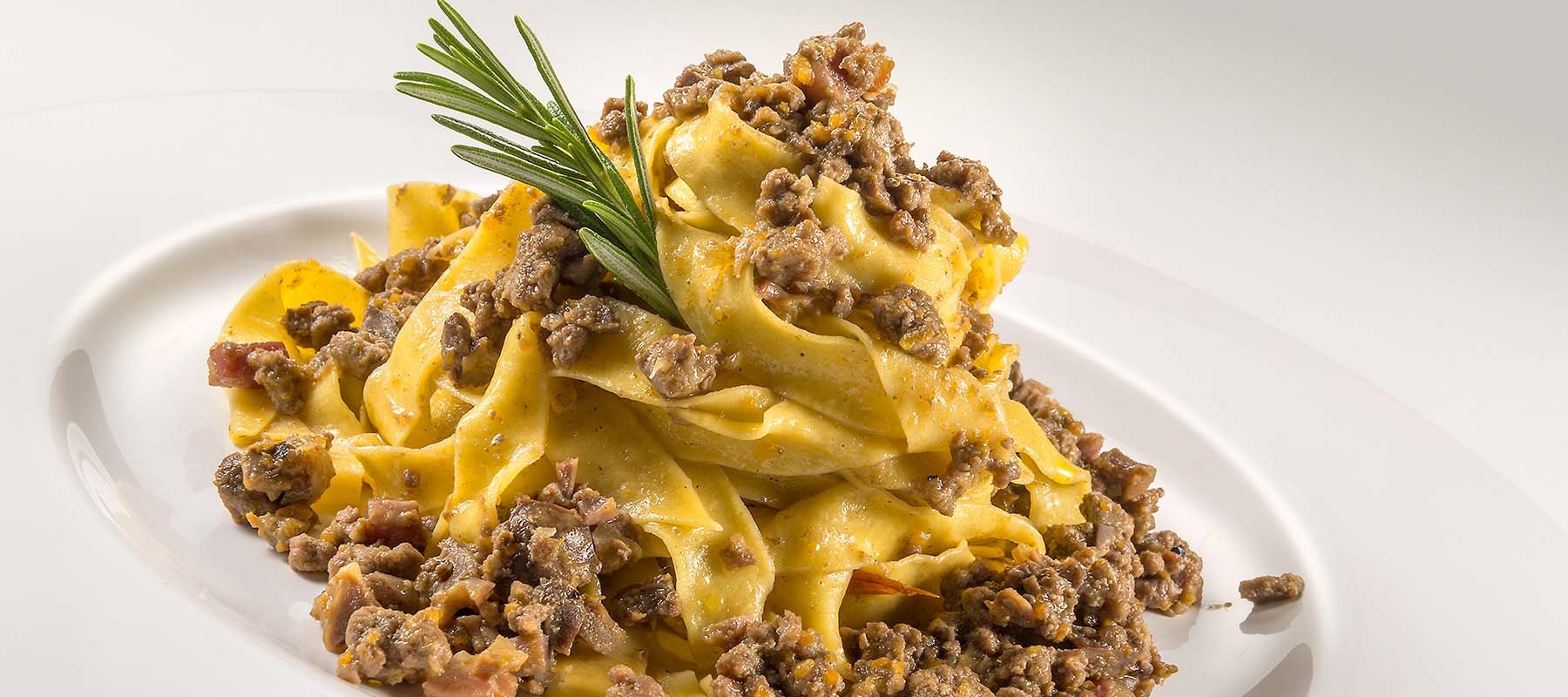 Flavour watchers
Pappardelle, Tagliatelle, Tagliolini and Chitarrine: there's a sauce for every pasta, and every pasta is delicious.
Product
Artisanal egg pasta 250g
Ingredients
italian durum WHEAT semolina, 36% italian EGGS free range. May contain SOYBEANS.
Nutrition Declaration
Average nutritional values per 100g of product
Average nutritional values
per 100 g
Energy
1510 kJ / 361 Kcal
Fat
3,4 g
of which saturates
1,0 g
Carbohydrate
67,8 g
of which sugars
2,7 g
Fibre
32,0 g
Protein
14,9 g
Salt
0.067 g
Kitchen pairings
The philosophy of flavour architects
Our egg pasta takes all the time it needs to be made: more time for the hens to roam free and more time to make it and dry it.
To enjoy it best
The pasta is not exposed to direct light: its colour could change because it's made with natural ingredients.