Mayonnaise with Olive Oil without Preservatives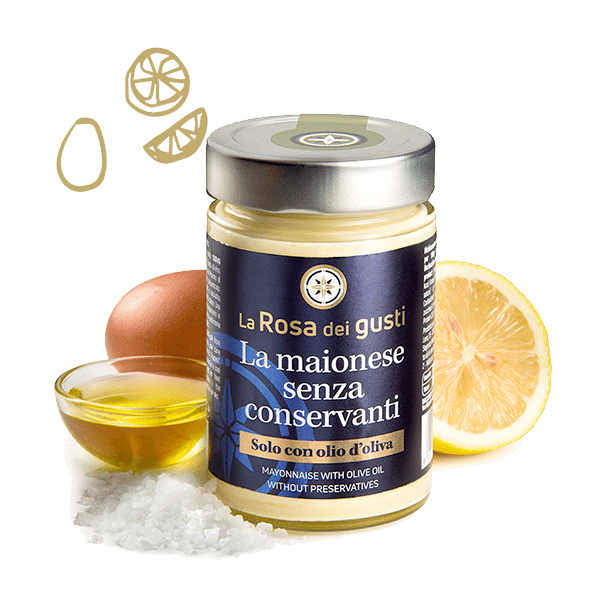 Mayonnaise with Olive Oil without Preservatives
No thickeners, preservatives or artificial aromas: this mayonnaise needs no chemical ingredients to show off its full-bodied personality. Only top quality ingredients that make all the difference. Olive oil, PGI sea salt from Trapani, egg yolk from free-range hens, wine vinegar, lemon juice and brown sugar.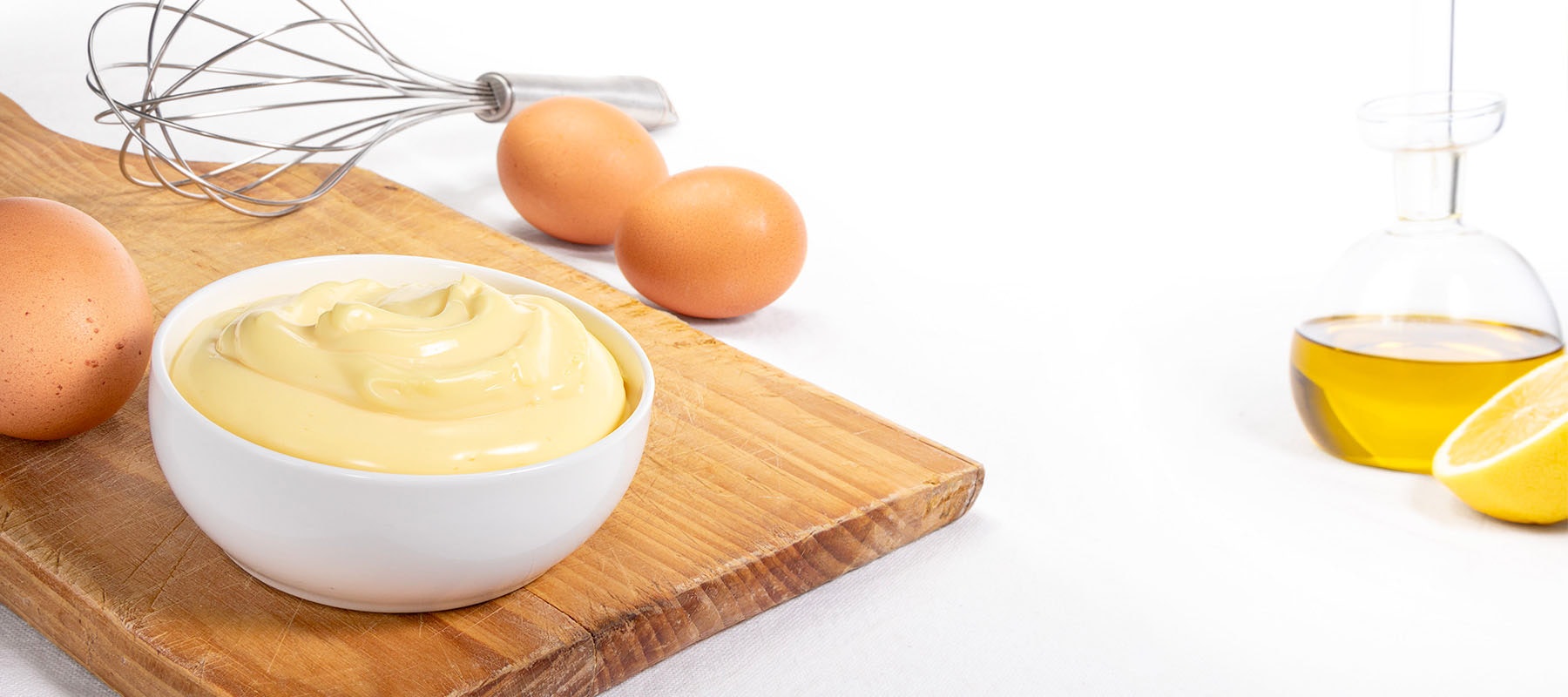 The best ingredients
It was once only a food for aristocrats, but today it's found in many homes because of its unrivalled qualities: it's versatile, light, delicate and creamy. It can garnish, decorate and add flavour to many dishes without making a fuss, but that's not to understate its importance in the kitchen. It goes perfectly with meat, fish and vegetables, and is great for celebrations.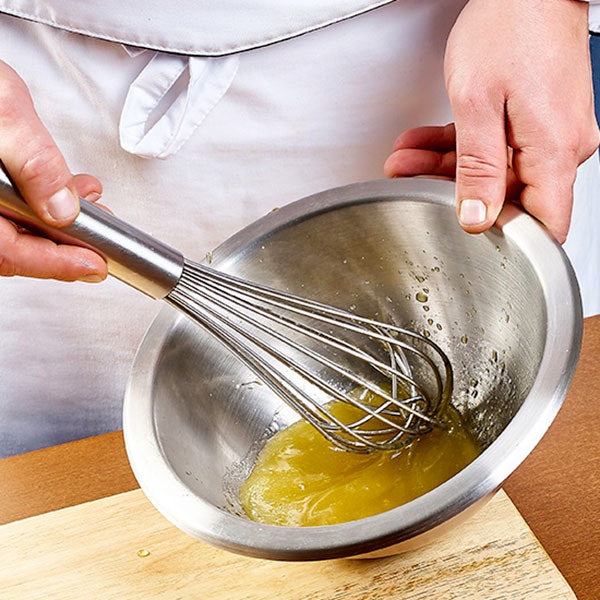 The origins of flavour
It's a sauce that's so mouthwatering and ingenious that France and Spain have been fighting over its history and its name since the 16th century. From the Marshal who attacked the fort of Mahon on Menorca, to the Duke of Mayenne in the city of Bayonne.
Meticulous production processes
The procedure to make it is simple, but it calls for great concentration, as it can go wrong quickly. Egg yolk at room temperature, lemon juice, vinegar and then, poured in very slowly, olive oil. To make the perfect emulsion, the mixture has to be beaten at a constant rhythm, without stopping. A pinch of PGI salt from Trapani and it's ready.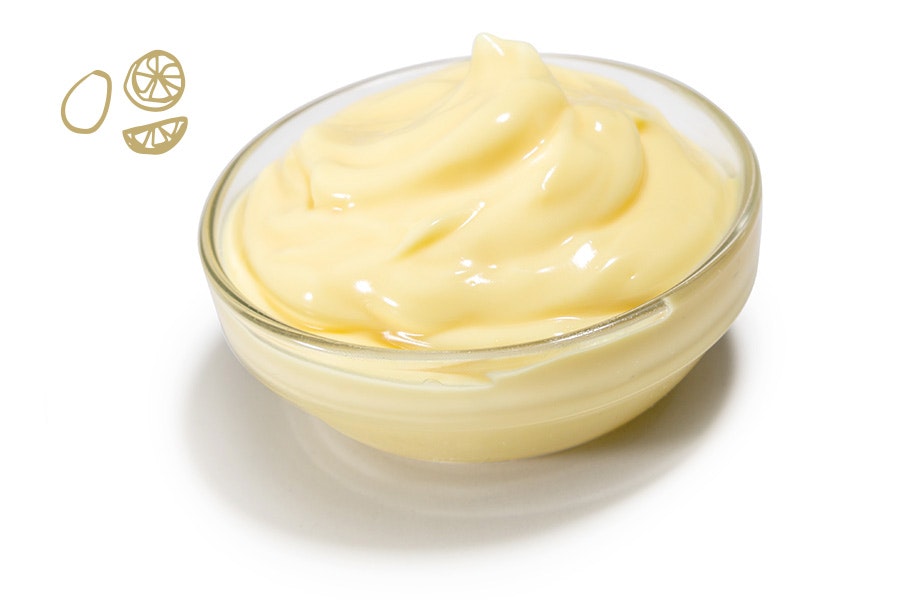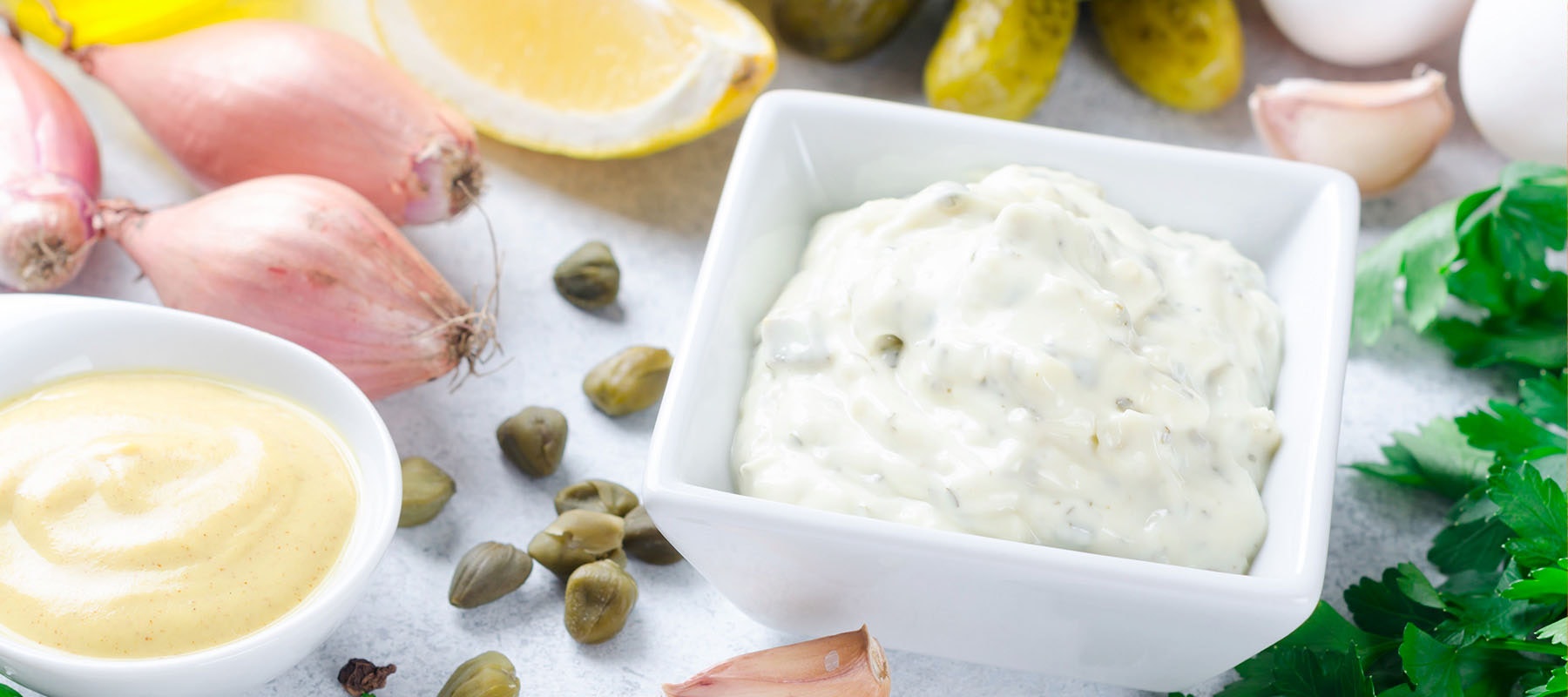 Flavour watchers
Delicious on its own, it's the perfect base for delicious condiments: like aioli, with added crushed garlic. Or tartare sauce with capers, gherkins and herbs. Or tuna sauce with tuna, capers and anchovies.
Ingredients
Olive oil 76%, EGG yolk from barn hens 13%, wine vinegar, raw cane sugar, salt "IGP - Sale Marino di Trapani", concentrated lemon juice.
Nutrition Declaration
Average nutritional values per 100g of product
Average nutritional values
per 100 g
Energy
3014 kJ / 733 Kcal
Fat
80 g
of which saturates
12 g
Carbohydrate
1,2 g
of which sugars
1,2 g
Fibre
-
Protein
2 g
Salt
1 g
Kitchen pairings
The philosophy of flavour architects
Why make it when you can buy it ready-made to the original recipe?
To enjoy it best
To enjoy this mayonnaise at its best – since it contains no preservatives – after opening the jar should be stored in the fridge for no more than four weeks.