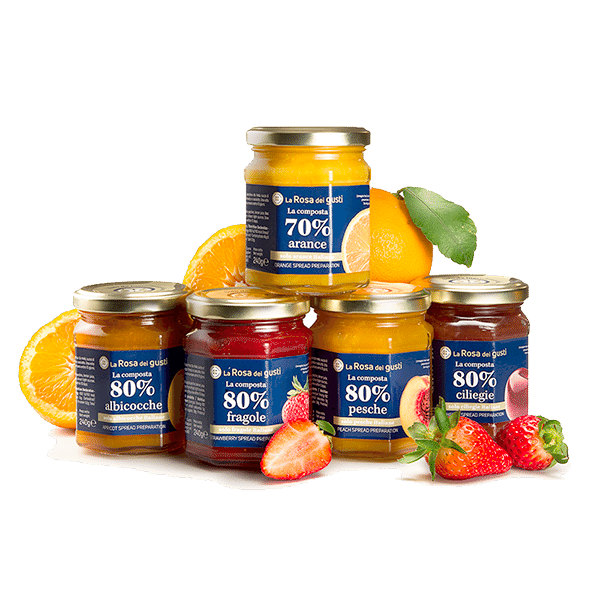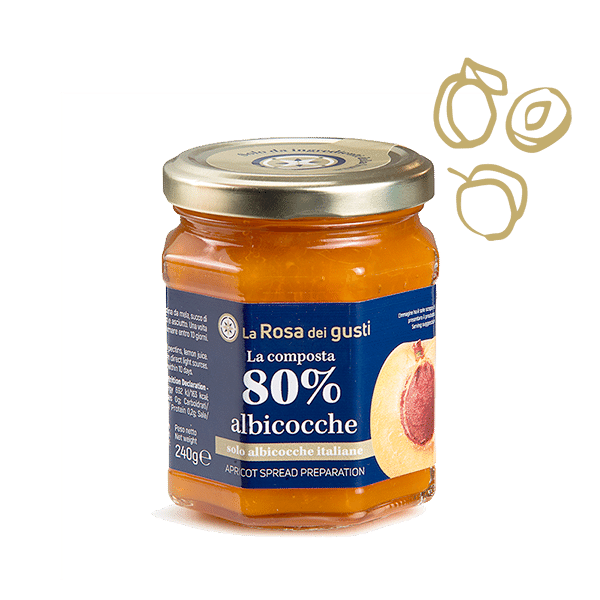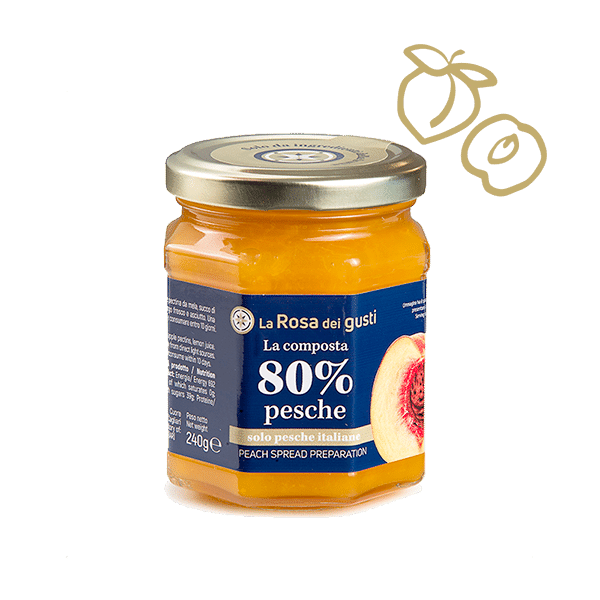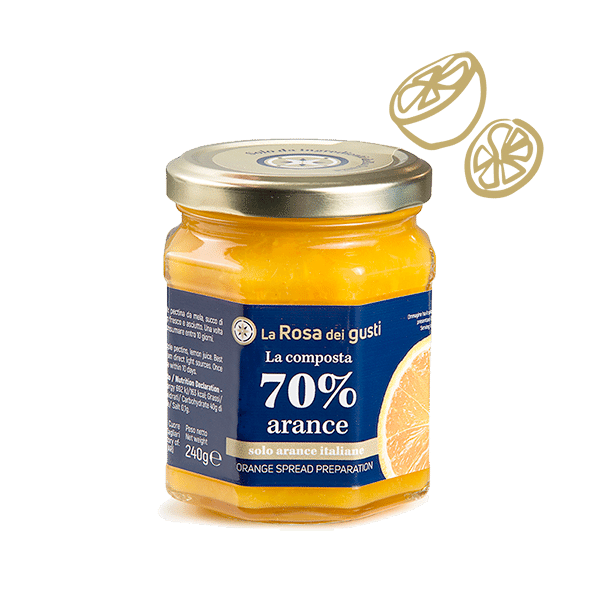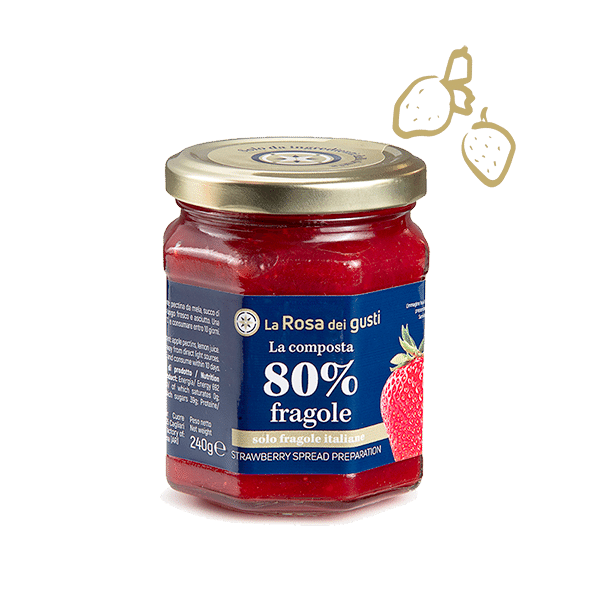 Fruit preserves
80% of every apricot, cherry, strawberry and peach preserve is selected and picked when perfectly ripe. The orange preserve contains 70% fruit, to sweeten the fruit's slightly bitter taste. They're delightful spread on bread, or on their own. They add a sweet touch to cakes, and are perfect with cheeses.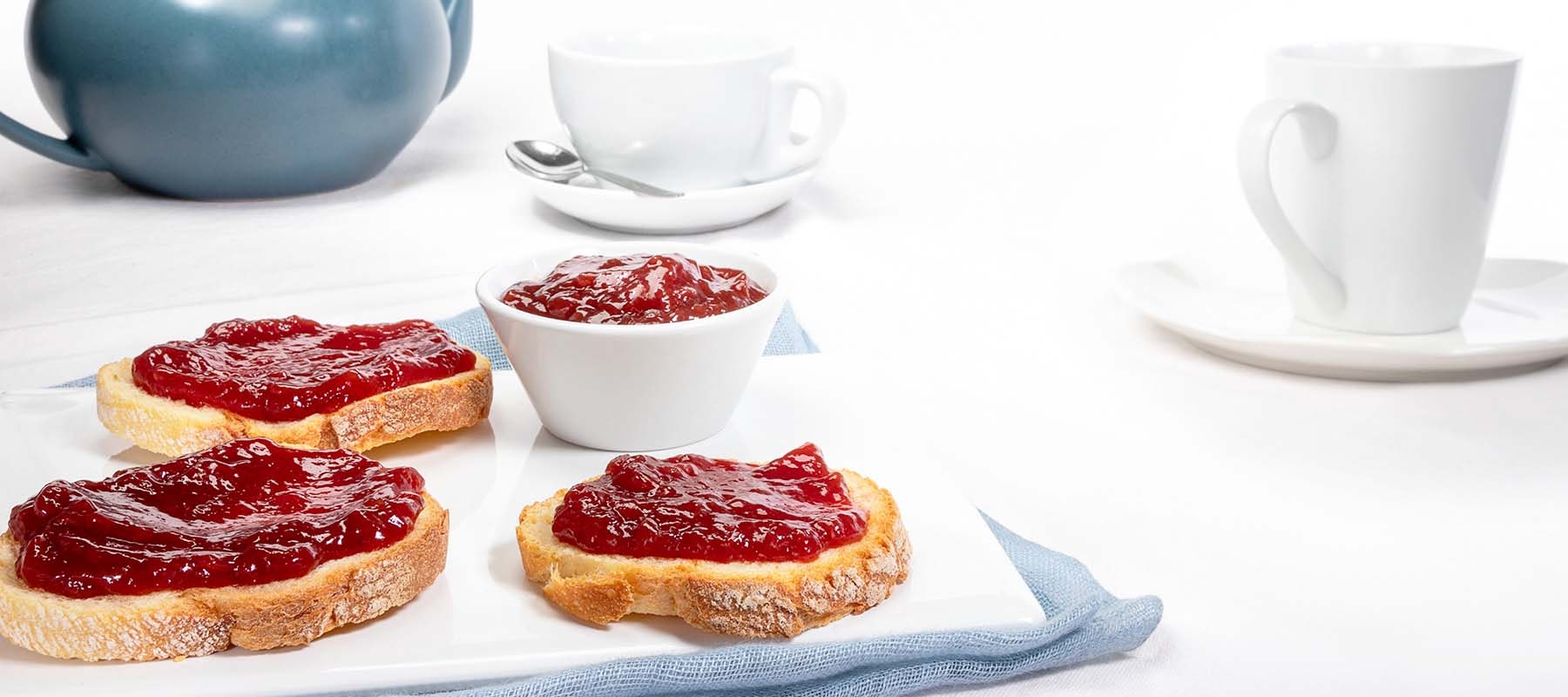 The best ingredients
Only fruit ingredients are used in our fruit preserves, and only Italian fruit, between 80 and 70% of the total. Grape sugar from concentrated juice, apple pectin as a natural gelling agent, and lemon juice. This all helps them to retain their fragrant flavour of freshly picked fruit.
The origins of flavour
Fruit preserves date back to Medieval times, when they were made in particular during especially abundant harvests. The fruit was cooked in sugar syrup or wine, and sometimes spices were added. The sweetest way to start the day or end a meal.
Meticulous production processes
Unlike jams, fruit preserves contain more fruit and slightly less sugar. They are cooked for just a few minutes to maintain all the flavour and taste of the fresh fruit and the natural sweetness of their full ripeness from the Italian sun.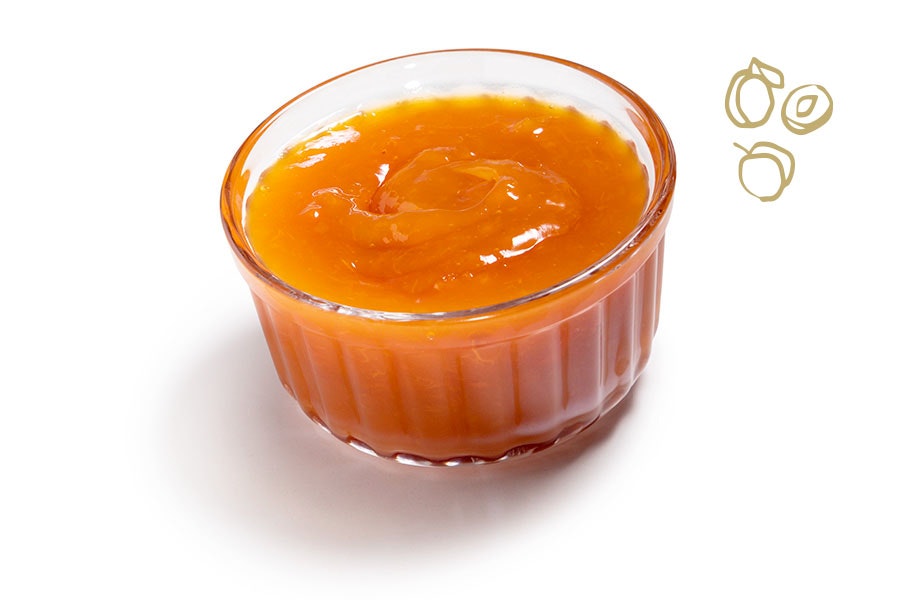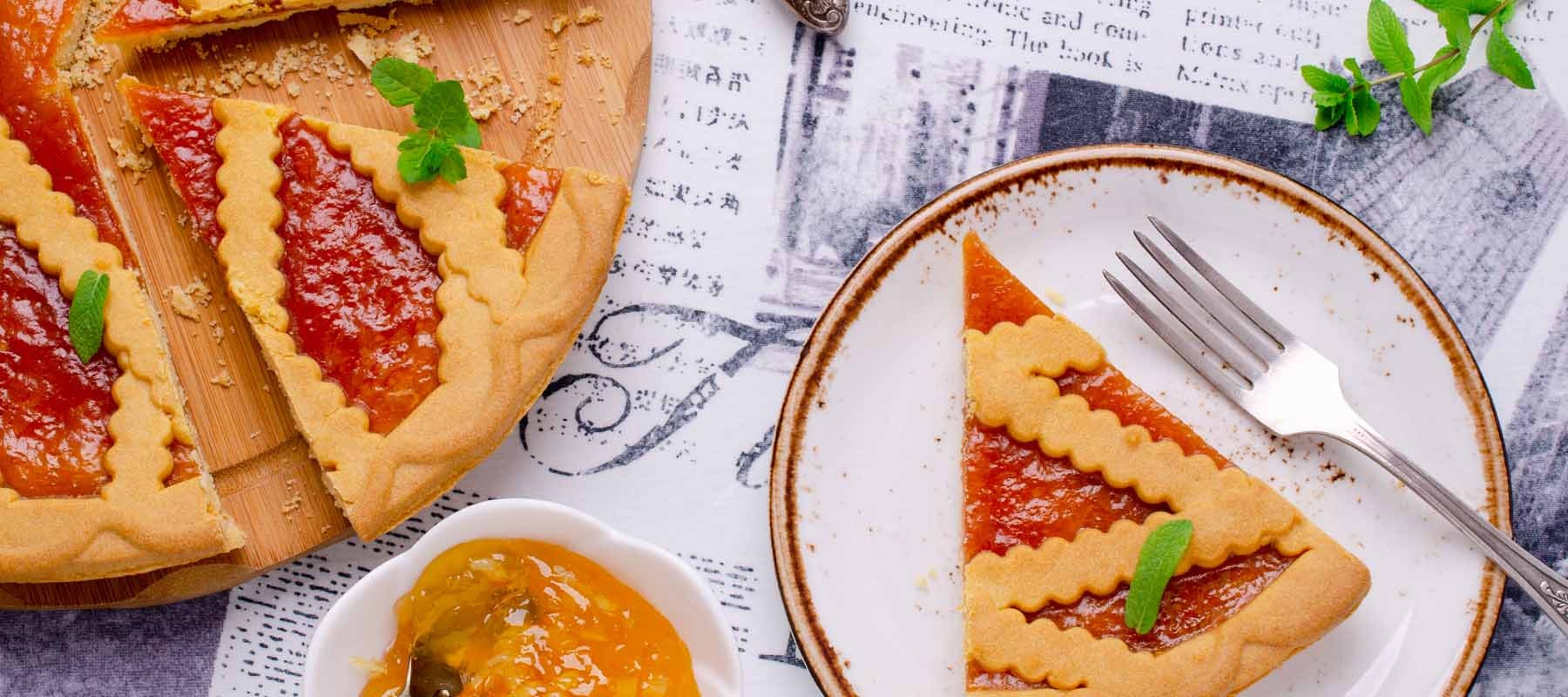 Flavour watchers
The apricot fruit preserve is best for pies, and the orange one with strong cheeses. The cherry preserve is best with bread, and the strawberry one with dry biscuits. And the peach fruit preserve is delicious in a cheesecake.
Product
Fruit preserves 240 g
Ingredients
Italian apricots, cherries, strawberries, peaches (80%) and oranges (70%), grape sugar, gelling agent: apple pectins, lemon juice.
Nutrition Declaration
Average nutritional values per 100g of product
Average nutritional values
per 100 g
Energy
692 kJ / 163 Kcal
Fat
0,1 g
of which saturates
-
Carbohydrate
40 g
of which sugars
39 g
Fibre
-
Protein
0,2 g
Salt
0,1 g
Kitchen pairings
The philosophy of flavour architects
If they're supposed to be like home-made preserves, they have to be better than home-made preserves.
To enjoy it best
After opening the jar should be stored in the fridge and the preserve eaten with 10 days to enjoy all its natural goodness at its best.