Cantabrian Sea anchovy fillets
Cantabrian Sea anchovy fillets
The cold waters of the Cantabrian Sea and the long nights of species-friendly fishing give these fillets their unique flavour. The patient processing, the rinsing in cold fresh water, and the extra virgin olive oil they are put in bring out the best of their tenderness and delicate flavour.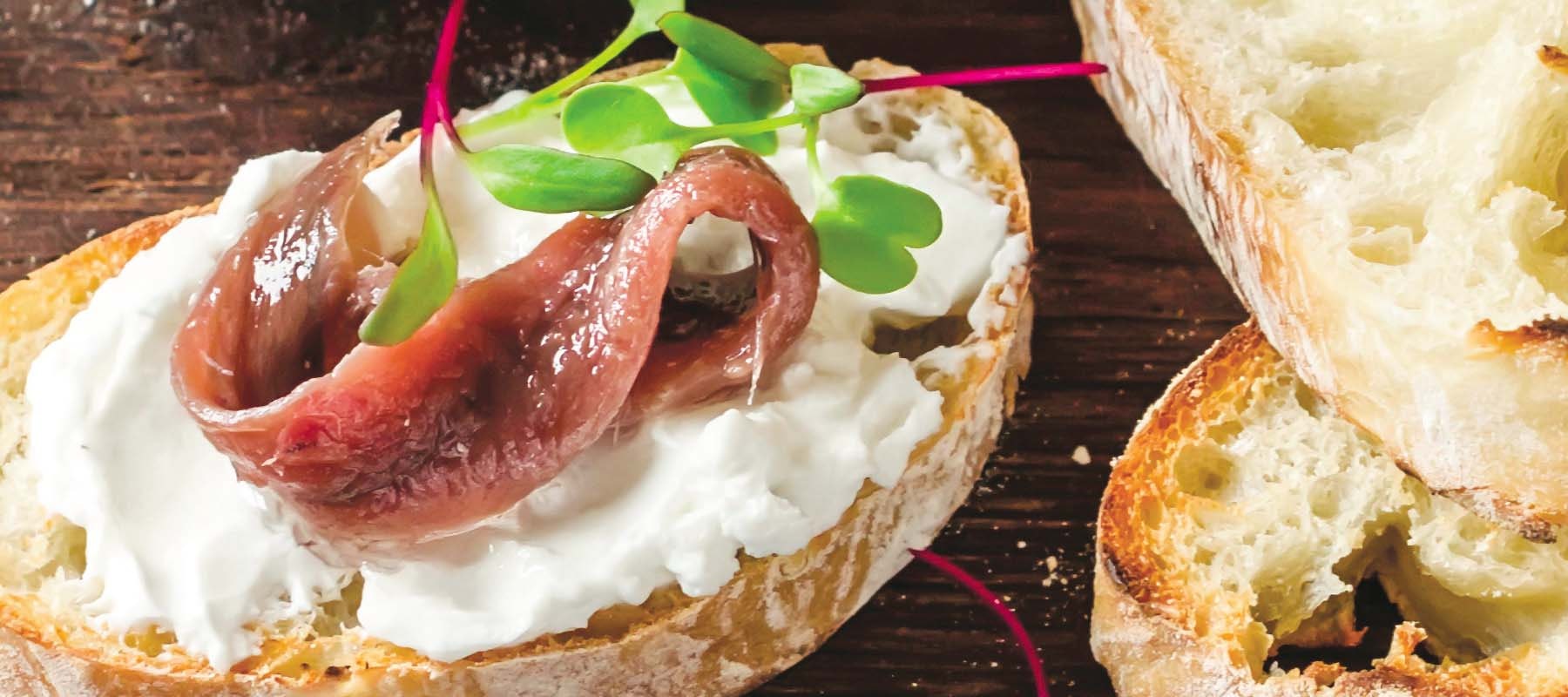 The best ingredients
Only anchovies that have the perfect size and flavour, with a soft, fleshy consistency. Pure extra virgin olive oil, besides adding flavour, allows the product to shine. Sea salt, a source of iodine and essential to preserve its organoleptic properties.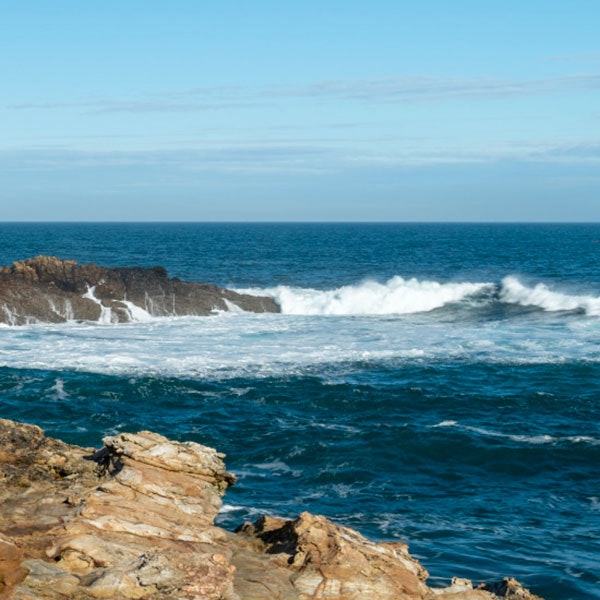 The origins of flavour
The anchovies our fillets come from are superior quality and fished out to sea in the crystal clear Spanish waters of the Cantabrian Sea.
Meticulous production processes
To ensure that every single anchovy fillet remains whole, they are exclusively processed by hand, using artisanal methods that involve salting them slightly and rinsing them for a long period in cold fresh water. This is why they are so full of flavour but not salty.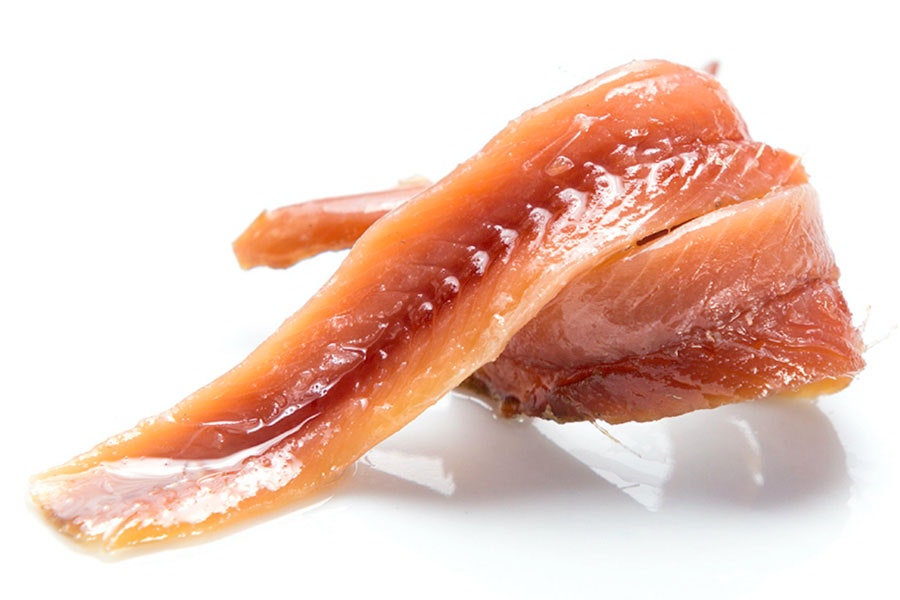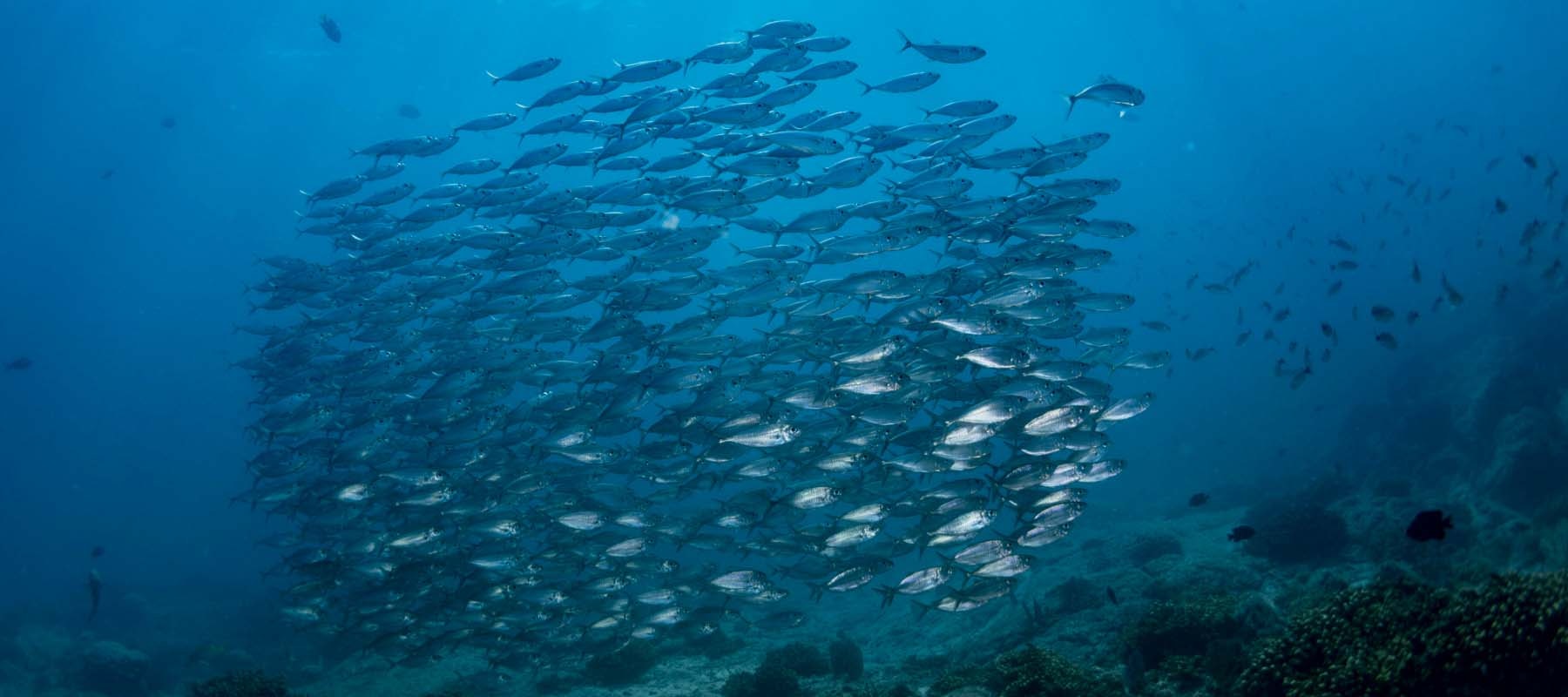 Flavour watchers
Dancing anchovies. Anchovies perform wonderful dances in the water: when they get together in large schools they whirl round in a dizzying display, looking like a spinning silver ball.
Product
Anchovies fillets 48 g / 100 g
Ingredients
Anchovies (FISH) 53%, extra virgin olive oil 47%, salt.
Nutrition Declaration
Average nutritional values per 100g of product
Average nutritional values
per 100 g
Energy
542 kJ / 129 Kcal
Fat
5,1 g
of which saturates
0,9 g
Carbohydrate
0,3 g
of which sugars
<0,1 g
Protein
20,5 g
Salt
6,75 g
Kitchen pairings
The philosophy of flavour architects
The anchovy, a precious and silent presence in the sea: every encounter with humans is like poetry in motion.
To enjoy it best
Store the product between 3° and 5 °C and leave it at room temperature for 10 minutes before consuming.